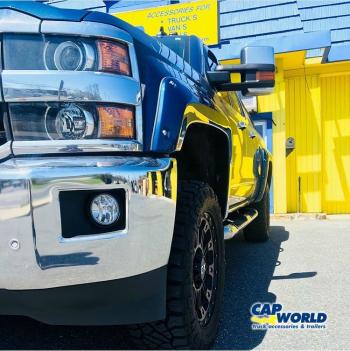 Fender Flares are made to be tough and flexible enough to withstand any environment you put them in. Come in and choose which fender flares will work best for you!


Bushwacker Fender Flares
Customizable Fender Flares for your vehicle.  Different styles for your needs- Painted Flares, Pocket Flares, Flat and Forge Flares. Let us help you!