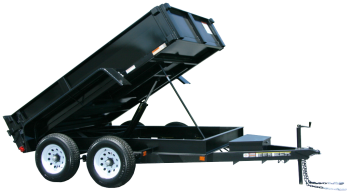 A Dump Trailer is a utility trailer with added hydraulics. Our NH, MA and MD Cap World locations have various sizes of Dump Trailers available from Carry-On, Fox Trail, Load Trail and  Sure Trac!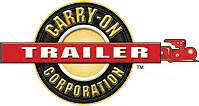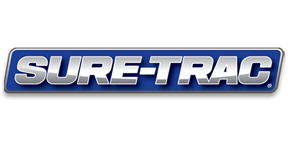 Carry-On Dump Trailers
The Carry-On Dump Trailer is an extremly high quality dump trailer. This dump trailer has a steel floor, fender and walls. It comes with a hydrolic cylander and pump with a remote control. 
Fox Trail Master Dump
The FoxTrail Master Dump is one of the toughest dump trailers available on the market today! Our dump trailers are packed with more value added features standard, than the competition. Available in tons of different sizes and variations, our Master Dump is designed to handle any of your contractor to residential needs, including mulch, sand or gravel, etc.. It's even equipped with 6' ramps and a tarp (optional on 6' wide models), so you can load your equipment when your done dumping or keep your load secure in the trailer.
Load Trail Dump Trailers
Load Trail is committed to delivering high quality trailers that are engineered – and built – to work hard every day, just like you. Load Trail has over 21 years of experience in trailer manufacturing.
Sure Trac Dump Trailers
We have a variety of different Sure Trac Dump Trailers in stock- that can fit your needs and price point.