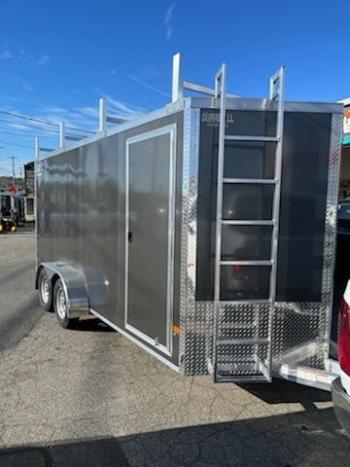 All of our Cargo Trailers can be designed with roof racks, ladder racks, outlets, and any other neccessity you have for your business' needs!  Check out all our Cargo Trailers here, and then contact us and we can help you get started with tailoring your construction trailer today!
DuraBull Elite Contractor Package
 Our contractor packages come with racks, ladder and a reinforced roof. Perfect for construction, plumbing, electrical, painting and landscaping industries.